WHO WE ARE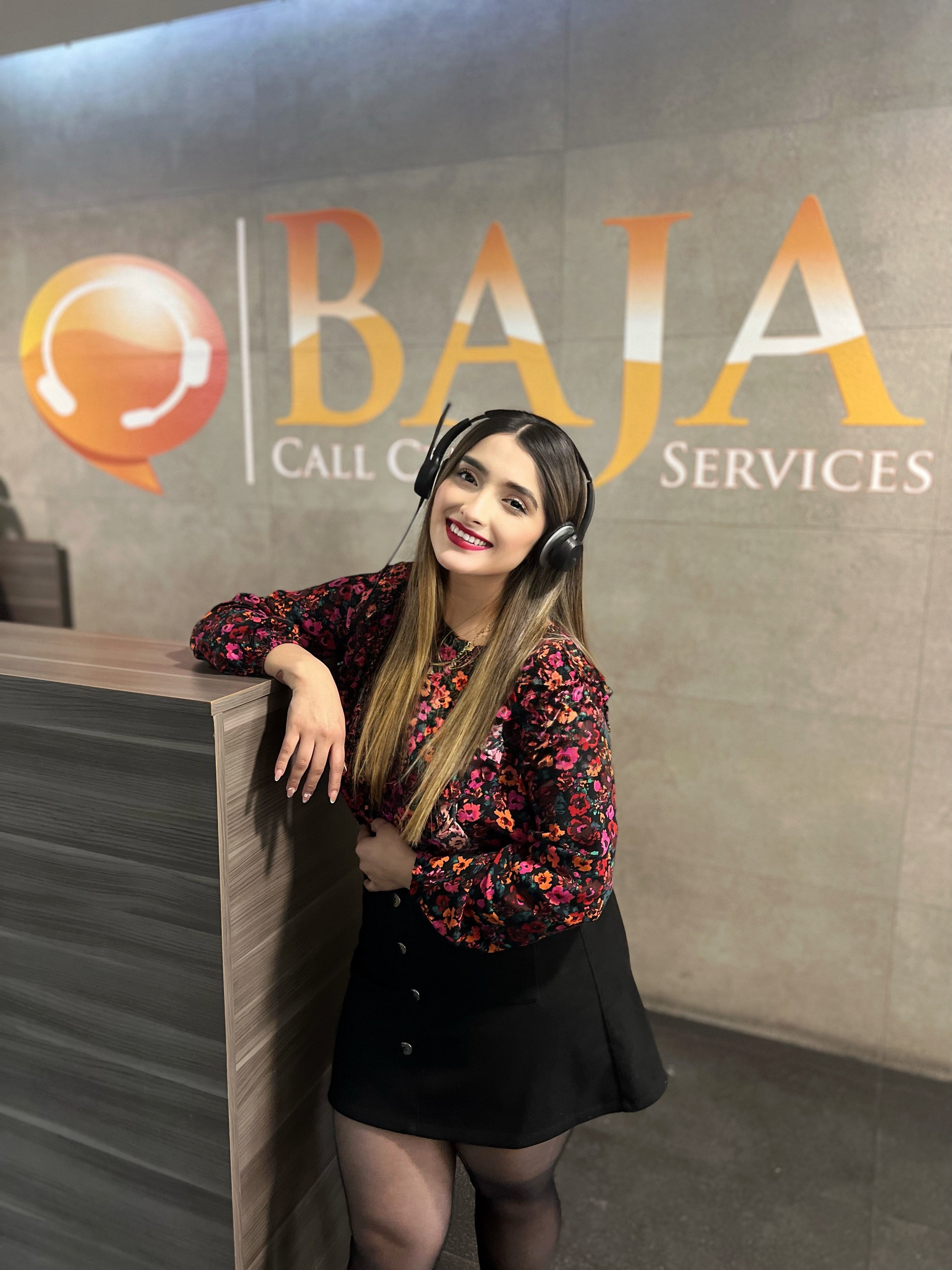 Baja Call Center is a professional organization with over 800 employees in the US and Mexico providing services to over 25 US-based organizations. Our clients range from small online retailers to publicly traded corporations with complex needs. As a nearshore call center in Tijuana, Mexico, we offer a unique blend of US management techniques combined with affordable, professional, and reliable call center services in Mexico. Our goal is to become an extension of your company, so your customers have a seamless interaction whether they are speaking with our agents or yours.
MEET OUR TALENTED TEAM
CUAUHTEMOC DELGADO
General Manager
LEONARDO DELGADO
Training Manager
JUAN CARLOS BARAJAS
Operations Manager
PEDRO URIAS
Operations Manager
FERNANDO GAONA
Operations Manager
CRISTIAN SANTACRUZ
Recruiting Manager
ALEJANDRO MURILLO
IT Manager
SOPHIA CONTRERAS
Marketing Coordinator
Our Timeline
Baja Call Center Inc. launches in US and Mexico.
Opened first Tijuana office in Zona Rio with 115 agent work stations.
Ended 2016 with 75 agents.
Open second Tijuana office in Zona Rio with additional 120 work stations.
Ended 2017 with 150 agents.
Opened third Tijuana office in Zona Centro with additional 400 agent workstations.
Ended 2018 with 300 agents.
Opened third Tijuana office in Zona Centro with additional 400 agent work stations.
Ended 2019 with 300 agents.
Developed Work from Home (WFH) process and became a hybrid company with permanent WFH and in-office agents.
Ended 2020 with 500 agents.
Expanded our Zona Centro location with 200 additional agent work stations (835 total).
Expanded Work from Home (WFH) to the Guadalajara region of Mexico.
Projected employee count of 1000 by the end of the year.
OUR AIM
At Baja Call Center, we believe that our success comes with our clients' success. As a nearshore call center, we partner with companies that are looking to outsource call center services and customer support to a reliable and trustworthy partner. Our team of experts will help you analyze your current business needs and develop the right customer service solutions for your clients, all while keeping your costs low with our outsourcing nearshore services.
OUR CULTURE

OUR SLOGAN
Be Awesome Today

OUR MOTTO
One Team One Baja

OUR MISSION
Setting ourselves ahead of the competition, by providing exceptional support focused on complete client satisfaction.
OUR VISION
To provide a culture of growth for our employees that sets us apart from our competition, to provide a level of service to our clients that creates a true long-term partnership, to provide value to our stakeholders by adapting to new challenges and producing consistent growth year after year.